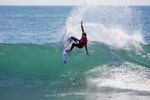 Der Hurley Pro & Swatch Pro 2017 in Trestles ist in vollem Gange und wir nutzen die Zeitverschiebung um ein kurzes Update über die vergangenen Heats zu schreiben.
Ehrlich gesagt ist es mittlerweile echt schwierig geworden die richtigen Worte zu finden, denn die dubiosen Judging-Methoden oder neue Regeln der WSL erscheinen uns wirklich etwas "verzwickt" zu sein, um es nett auszudrücken.
Das Paradebeispiel war sicherlich der Heat von Mick Fanning und Kanoa Igarashi in Runde 3. Hier ging es um die so oft diskutierte "Priority" Regel die erst kürzlich geändert wurde. Wir wollen hier gar nicht zu sehr ins Detail geben, denn das Ende der Diskussion ist die Wiederholung des Heats sobald der Contest wieder "on" ist.
"Following the Tahiti event, the WSL introduced a new blocking rule that goes into effect in non-priority situations at the start of heats. The rule is in place to prevent non-productive hassling at the start of heats and encourage more surfing. There was a blocking situation at the start of Mick and Kanoa's Round 3 heat in which Kanoa paddled, preventing Mick from taking the wave. Unfortunately, the blocking situation was under review immediately following (whereby it was determined Kanoa should have lost priority), when Kanoa took off on a wave which affected the outcome of the heat. After reviewing with our officials and discussion with both surfers, we will be re-surfing the heat first thing in the morning." so Kieren Perrow, WSL Commissioner nach dem Heat.
Wir wollen uns aber nicht weiter aufregen, sondern konzentrieren uns auf die schönen Seiten des Contest-Surfens. So hat es unser Euro Dude auf der Tour Frederico Morais eine Runde weiter geschafft nachdem er Zeke Lau versägte.
Adriano de Souza nimmt mittlerweile den ganzen Zirkus etwas zu ernst, wie man im Interview nach seinem gewonnen Heat sehen konnte. Wir sagen nochmal — er hat gewonnen. Aber scheinbar verkraften die Brasilianer die Last eines Weltmeistertitels nicht, denn auch Landsmann Gabriel Medina musste sich mal wieder früh gegen seinen Kollegen Jadson Andre geschlagen geben.
Aber seht selbst, hier die Highlights von Tag 3: